Over the last year, my life has been crazy/busy and I completely fell out of the blogging cycle.
However, I'm ready to get back into it and wanted to update you all on my life.

As you may know, I studied LLB English and French Law at undergraduate level at the University of Kent, with an ERASMUS exchange year abroad at the Université Paris 1 Panthéon-Sorbonne. I graduated in Summer 2015 with Upper Second Class Honours.
After graduation, I spent a bit of time working as a Content Management Assistant for the Lawyer Magazine, before starting the Legal Practice Course at the University of Law, Moorgate in September 2015.
I recently completed my LPC and MSc in Law, Business and Management with a strong Commendation and entered the big wide world.
Completing education was actually quite a scary step for me, as for the first time in my life I had no idea what would come next. Aside from my part time job in retail, I was, for what it was worth, unemployed and had no plans. I had what felt like hundreds of applications for legal training contracts floating around and rejections were falling into my email inbox at an alarming rate. I'd attended an assessment day at a small commercial law firm in Holborn and had the nerve-wracking wait of being placed on a waiting list before eventually being rejected. It honestly felt like I would never get anywhere at times.
On June 30th, I filled in an application form for Stephenson Harwood and sent it off, before forgetting about it until two weeks later when I received an invitation to complete a verbal reasoning assessment online. Passing this, I received an invitation for a numerical reasoning test a few days later. At this point, I told my family I had definitely failed and was out of the running. I had timed out before completing the assessment. However, I then received an invitation to an interview with HR, which I attended on July 22nd. Somehow, this also went well and I then attended an all day assessment centre on August 10th.
This was, quite possibly, one of the longest days on my life. The first assessment was giving a pre-prepared presentation to a member of HR and a partner from the firm on legal and business issues. This was followed by intense questioning on the presentation and a competency based interview. Following this, we had a written case study and more intense questioning on the content of our case study.
Somehow, just one day later, I received the news I had been working towards for the last 5 years - I obtained a training contract with the firm.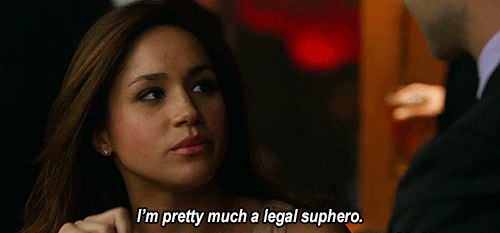 The firm recruits two years in advance, so I will be starting in 2018, but it is every bit worth the wait. The firm has offices in nine locations worldwide and opportunities for trainee lawyers to spend six months in Singapore, Hong Kong, Dubai or Seoul. The areas of law interest me and the opportunity is what I've always dreamed of. I was so proud to be able to tell my family that - yes - I will be a lawyer one day.
Now to fill the next two years...
In my next post, I want to give you all a run down of the holiday I was on to celebrate my good news... I'm glad to be back blogging.